When:
October 23, 2021 – October 24, 2021
all-day
2021-10-23T00:00:00-05:00
2021-10-25T00:00:00-05:00
Where:
Flint Ridge Farm
3616 Maysville Rd NE Huntsville
AL 35811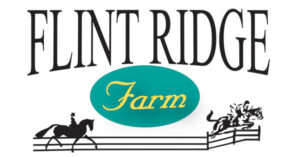 Judge Jenni Hogan | October 23, 2021
Flint Ridge Farm: 3616 Maysville Road, Huntsville, AL 35811
Closing Date: (In Secretary's hands) Monday October 18, 2021.
CLICK HERE TO DOWNLOAD ENTRY FORM
Ride times will be posted Oct. 21st on flintridgefarm.com and the Flint Ridge Facebook
Please Mail Entries to: Show Secretary, 3616 Maysville Road, Huntsville, AL 35811
Only online or mailed-in, completed entries will be accepted. One Entry per Horse/Rider combination. Negative Coggins (within 1 year) MUST accompany entry form. Entries, Coggins, EHV record and payment must be in-hand and complete by the closing date or the rider will incur a late fee and will not be guaranteed entry. Management may refuse any entry for any reason and reserves the right to make any changes necessary to ensure the efficient and safe running of the show.
All riders must wear ASTM/SEI approved helmets at all times while mounted.
NO Dogs Allowed. Very limited day stalls available in summer.
Offered Classes-Costumes Encouraged!!
Dressage Only
(AA/O $25, JR/YR $20)
+$20 for Ride-A-Test
Intro Tests A, B & C
Training Level Tests 1, 2 & 3
First Level Tests 1, 2 & 3
Second Level Tests 1, 2 & 3
Third Level Test of Choice
Fourth Level Test of Choice
Gaited Dressage Test of Choice
USEA Horse Trial Test of Choice
Western Dressage Test of Choice
---
Combined Training
(AA/O $50, JR/YR $45)
+$20 for Ride-A-Test
Amoeba (USDF Intro A, 18")
Tadpole (USDF Intro B, 2')
Starter (USDF Intro C, 2'3")
Beginner Novice (USEA BN Test B, 2'7")
Novice (USEA Novice Test B, 2'11")
Training (USEA Training Test B, 3'3")
Preliminary (USEA Prelim Test B, 3'7")
---
Jumper Classes
(AA/O $20, JR/YR $15)
+$10 for Schooling Round*
*if competing in a CT or Jumper class
Puddle Jumpers (18")
Schooling Jumpers (2')
Green Jumpers (2'3")
Hopeful Jumpers (2'7")
Working Jumpers (2'11")
Open Jumpers (3'3")
Mini Prix Jumpers (3'7)
A Ride-A-Test is a judged Dressage Test followed by a 15-minute clinic with the Judge. Only the
first test will count towards your recorded score.
We reserve the right to refund all RAT fees if the show is too full to accomodate the extra time.
TOC Classes please specify the test and classes to be ridden on the Entry Form
ABSOLUTELY NO DOGS ALLOWED-LIMITED DAY STALLS AVAILABLE IN SUMMER
Please inform any friends and family that may come to watch you compete that bringing a dog to either the competition or a clinic will result in a $100 fine payable to Flint Ridge Farm
Want to  volunteer?  Please email [email protected] to volunteer
Show information will be sent out via email prior to the competition.
Please double check the fine print to ensure you have included all the necessary paperwork with your entry!